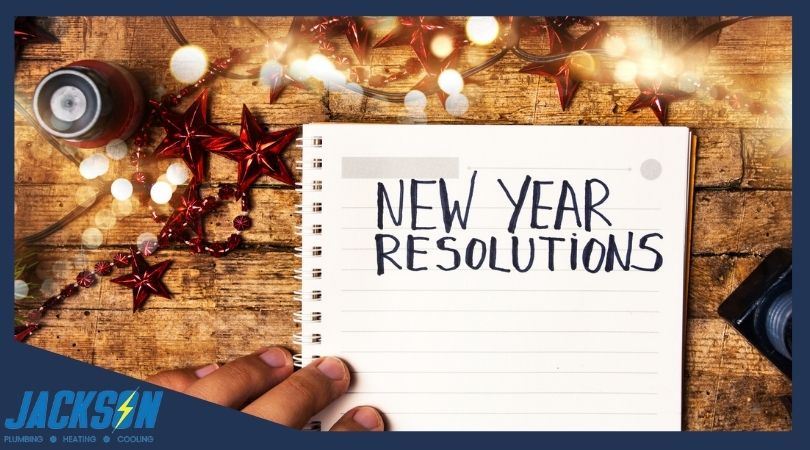 The new year provides us with a fresh start, a clean slate, and a chance to better ourselves. However, the new year doesn't have to only be about improving yourself; it could also be about bettering your quality of life.
NEW YEAR, NEW HVAC
Below, we have included three New Year's resolutions for your HVAC systems that can save you money, ensure peak performance, and improve your indoor air quality.
Vow to Schedule Preventative Maintenance
Would you believe us if we told you that there was a way you could save yourself some money while improving the safety of your home and helping the environment? Well, luckily for you, that is all possible by having your central AC and furnace serviced yearly!
Annual maintenance on your HVAC systems can save you a lot of money in the long run. By having your system checked regularly, you can avoid emergency breakdowns, which would cost an arm and a leg to fix.
Yearly checkups will ensure that your heating and cooling systems run at their absolute best. According to the Institute of Building Efficiency, by making sure your HVAC systems are running close to peak efficiency, you can cut as much as 40% off your energy bill.
Preventative maintenance will not only save you money but ensure the safety of your home. By servicing your system, you can prevent a potentially deadly carbon monoxide leak by checking the heat exchanger to ensure it isn't cracked and is working properly.
When getting your heating and cooling systems serviced, make sure that you hire an experienced team (like the one at Jackson Plumbing, Heating & Cooling) to ensure that your system is thoroughly checked and no problems are missed.
Vow to Change the Air filter
Air filters are not only essential for maintaining the indoor air quality of your home, but they also keep your heating and cooling systems running in tip-top shape.
Your HVAC systems' air filters collect all types of dust, dander, spores, and other particles. If left uncleaned, that debris is free to float around your house and can seriously affect the health of people with breathing disorders as well as cause allergies.
Clogged air filters will hinder the performance of both your AC and furnace. Both units require airflow for them to properly function, so a dirty filter will hurt their ability to heat or cool the home and could potentially shorten the system's lifespan.
To ensure you're getting the most out of your HVAC systems, you should change the air filters every three months, and if you have pets, they should be changed at least every 60 days.
Vow to Upgrade my Thermostat
We often don't think about our thermostats when considering our HVAC systems because all they do is control the temperature. However, many don't realize just how effectively a programmable thermostat can save you money on your energy bill.
According to the EPA, on average, heating and cooling systems account for 42% of home energy consumption. Often, this number is higher than it should be because the system is running while the homeowners are away or asleep. You can eliminate those extra costs by setting your programmable thermostats to an energy-saving temperature when you don't need the excess heat or air.
The EPA states that for every degree a thermostat is turned up in the summer or down in the winter can shave 1% off of your energy bill. According to that math, by having a Jackson Plumbing, Heating & Cooling technician install a programmable thermostat, you could potentially save as much as 30% off of your energy bill.

You can always rely on Jackson Plumbing, Heating & Cooling to help you meet all your HVAC resolutions this year. Contact us online, or give us a call at (256) 304-8883 to have all your heating and cooling needs met today!