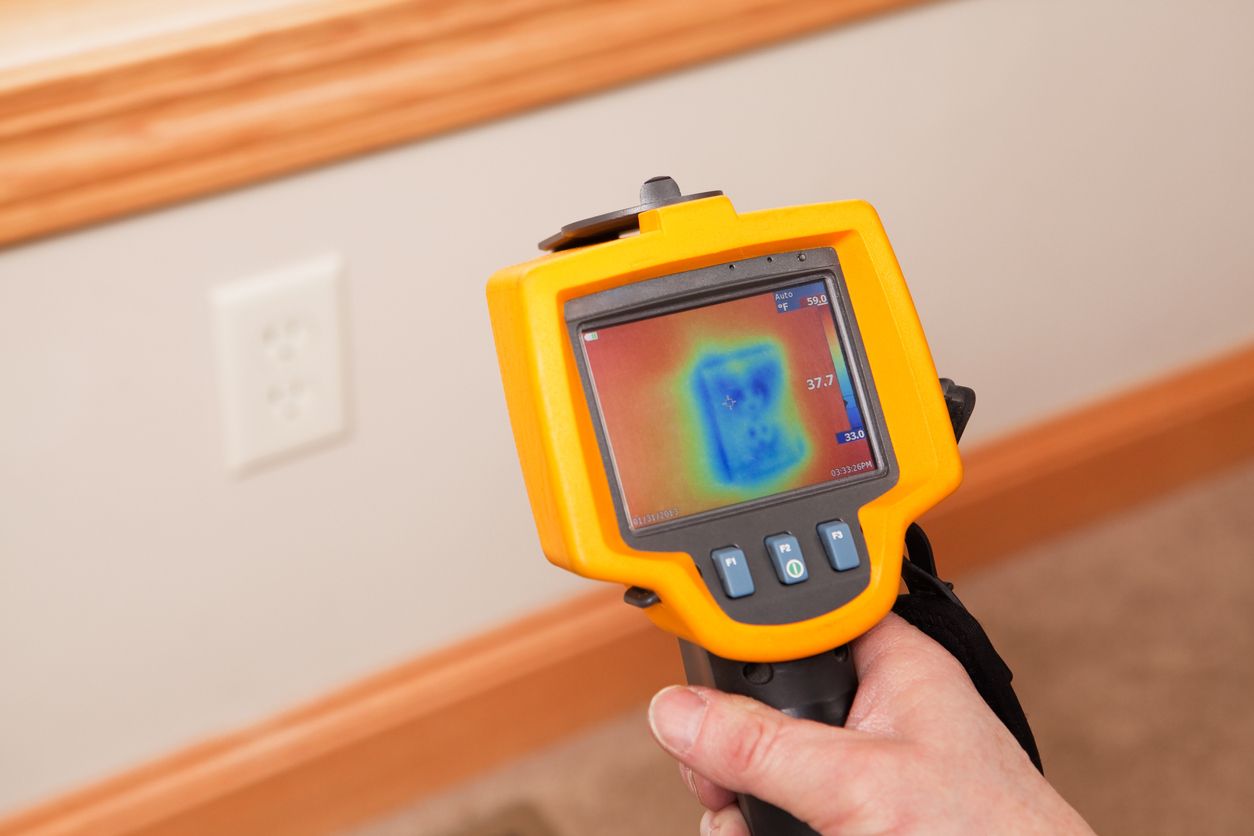 We're in the grip of another chilly Alabama winter, and you may find yourself waging war against external forces that are costing you comfort and money. If you're determined to eliminate sneaky drafts, slash your heating costs, and protect your comfort, you'll need the right weapons.
Here, we recommend four tools to add to your arsenal.
Thermal Imaging Camera
You may think something as sophisticated as a thermal imaging camera is strictly for the pros. Not so. These products are relatively consumer-friendly and will help you uncover hidden problems.
This type of camera isn't exactly cheap — the FLIR C2 Pocket Thermal Camera, for example, lists for $499 on Amazon. However, a camera such as this is a must-have for the dedicated DIYer. Not only can you pinpoint where energy is escaping through leaky windows and inadequate insulation, but you'll also be able to identify other defects such as roofing leaks and electrical faults.
Energy-Efficient Space Heater
It's simple math: The lower you set your thermostat, the more you'll save. That doesn't mean you need to be uncomfortable. An electric space heater provides targeted warmth, keeping you toasty while the rest of the home is cooler.
There are several types of space heater from which to choose, such as radiant and forced air heaters. Do your homework. Look for energy-efficient models with a safety rating from the UL or ETL.
Use space heaters with caution. The U.S. Consumer Product Safety Commission advises keeping the appliance at least three feet away from curtains, bedding, and other flammable objects. Do not plug it into a power strip or extension cord.
Window Insulation Kit
No, you don't necessarily need brand new, energy-efficient windows -- although they're highly recommended -- to keep your heating costs in check. A window insulation kit is a cheap fix that can prevent up to 35% of heat loss.
The kit consists of shrink wrap and adhesive strips. Simply cut the material to size, apply to the window frame, and shrink to fit using a blowdryer.
For an added layer of insulation, line the window first with bubble wrap, then apply the shrink wrap. Bubble wrap is an effective insulator that will further slash your heating bill and improve your comfort.
Insulation for Light Switches
In addition to external doors and windows, electrical outlets are also responsible for energy loss.
Warm air can escape through the cut-outs for power and light switches, which you'd see with your handy thermal imaging camera.
Fortunately, there's a simple and cheap solution. Insulation for outlets consists of thin, foam gaskets that fit inside the standard faceplate cover, helping keep warm air inside where it belongs.
Installation is easy:
Cut off the breaker switches to the outlets you're working on

Remove the faceplate with a screwdriver

Line up the gasket with the holes in the electrical outlet

Reinstall the faceplate

Restore the power
Outlet insulation comes in packets for about $1.
Bottom line: Maintaining your desired comfort level while keeping costs under control doesn't have to be a losing battle. A well-sealed and insulated home will retain warmth. Plus, routine maintenance of your heating unit will improve performance and prevent a breakdown. To schedule an appointment with Jackson Plumbing, Heating & Cooling at (256) 353-0051.