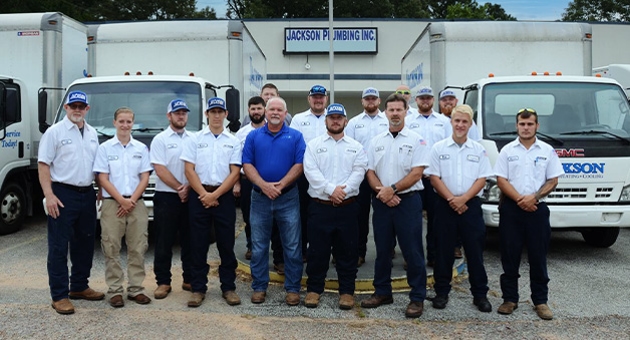 HVAC Service in Huntsville, AL
Reliable HVAC Repair in Huntsville, AL
Are you and your family not enjoying time spent in your home due to an issue with your heater or air conditioner? If you feel like you don't have control of your own climate control system, then it is time to get the Huntsville HVAC professionals of Jackson Plumbing, Heating & Cooling on the job. Our service technicians are familiar with all types of air conditioner and heater makes, models, and designs. We have years of combined experience and know exactly what to do to repair any type of HVAC system.
Whether you are looking for HVAC installation, repair, replacement, or maintenance services, you can trust us to take care of it. If you are experiencing a problem with your HVAC system, then you can trust that we have the right solution at the right cost. No HVAC job is either too big or too small for us to take care of, and our team of professionals goes above and beyond to ensure the optimal functioning of your HVAC systems. Take a look at what our customer have to say and see why we are Huntsville's most trusted heating and air conditioning service pros! Contact us to learn more about what we can do to make your home a better and more comfortable place for you today.
---
Contact us to arrange your HVAC service in Huntsville today.
---
Signs You Need HVAC Repair
Are you wondering whether your AC or heating system needs professional repairs? Although homeowners may want to take care of a heating or air conditioning issue themselves, via a quick DIY tactic, doing so will necessarily resolve the root of the problem and may leave you with further damages that can be avoided. There are some signs that you can look out for that will help you determine whether you are better off calling an HVAC expert.
Here are some signs to look out for:
Your HVAC system is making strange noises
Your furnace pilot light is discolored
Your heating system is blowing out cool air
Your AC is blowing out warm air
There is poor air flow
Your HVAC system keeps turning off and on again (short cycling)
Your HVAC is exerting an unpleasant smell
Your home feels humid
Your energy bill has increased
Your HVAC system is leaking
You have poor indoor air quality
You keep having to adjust your thermostat
There are hot or cold spots throughout your home
Your HVAC system is over 10 years old
If you notice any of these signs with you heating or cooling system, we highly suggest that you contact an HVAC expert as soon as possible to get the situation properly inspected and taken care of for you. Leaving an HVAC problem unnoticed can lead to further damages, and costly replacements that can be avoided with timely HVAC service. Let our heating and air conditioning professionals get your HVAC systems back up and running in no time!
Benefits of HVAC Maintenance
Setting money aside in case you need to make large repairs to your HVAC system one day is smart but planning ahead with routine maintenance is even smarter. Jackson Plumbing, Heating & Cooling in Huntsville would be happy to set up a maintenance schedule that fits your needs and budget.
What are the benefits of HVAC maintenance?
Less likely for the HVAC system to require major repairs
Fixing small problems early lowers repair costs
A maintained HVAC system is efficient for better climate control
An efficient system also reduces monthly utility bill costs
Improves your family's comfort in your home
Gives you peace of mind year-round
Air Conditioning Service in Huntsville
We take pride in being the local name in HVAC repair, as well as new system installations or replacements. For years, we have worked hard to build our reputation as a trustworthy HVAC team. Today, we are proud to live up to that reputation and continue our dedication to service excellence. If you are looking for air conditioning service in Huntsville, AL, you can count on us to deliver nothing but the best. The correct AC repair services will improve your home's cooling, save you from future costs, and provide your AC system with a longer functioning life. If you notice that your air conditioner is not blowing out cool enough air, or is leaking, we strongly encourage you to contact a professional as soon as possible to get the situation inspected and taken care of. Doing so is important for preventing potentially costly damages from happening, and for ensuring that your air conditioner is working at optimal levels.​
AC Repair in Huntsville, AL
While waiting for your air conditioning repair to be completed, your comfort may be compromised, but there are ways to keep cool during this time. Staying cool without AC requires extra caution. The best way to deal with the heat is to drink plenty of water, such as cool showers and iced drinks. Maintaining a healthy body temperature also involves staying rested. However, our expert technicians will arrive soon to resolve the issue with repair services.
Huntsville heat should not be a problem after the AC repair is completed. Our professional repair technicians provide excellent service in a timely manner. Whether it is a holiday or not, you can count on us for emergency services at any time. Residents of Huntsville can receive high quality HVAC services at any time of the year. Jackson can restore all your AC-related comfort by just giving us a call.
Call (256) 500-6794 or contact us online for reliable air conditioning service in Huntsville.
​Heating Repair in Huntsville, AL
​Does your heater not reach or maintain your chosen indoor temperature? Do you notice your heating system making weird or loud noises while running? Are your air vents emitting a strange odor or debris, or does your heating system simply not communicate with your thermostat? All of these are signs that you need heating repair services. If you notice any of the above signs, we strongly suggest that you contact a professional as soon as possible. The last thing you want is your heating system to stop working in the middle of winter. If you are experiencing any sort of problem with your heating system, our team of HVAC experts in Huntsville can take care of the problem and get your heater back up and running in no time.
Call us at (256) 500-6794 today to learn more about our reliable HVAC services in Huntsville, AL!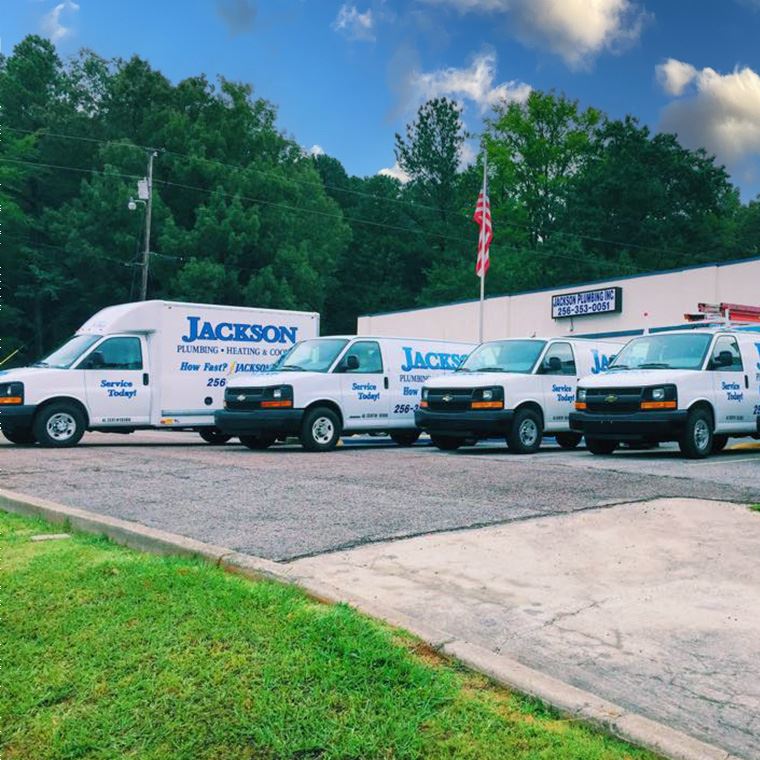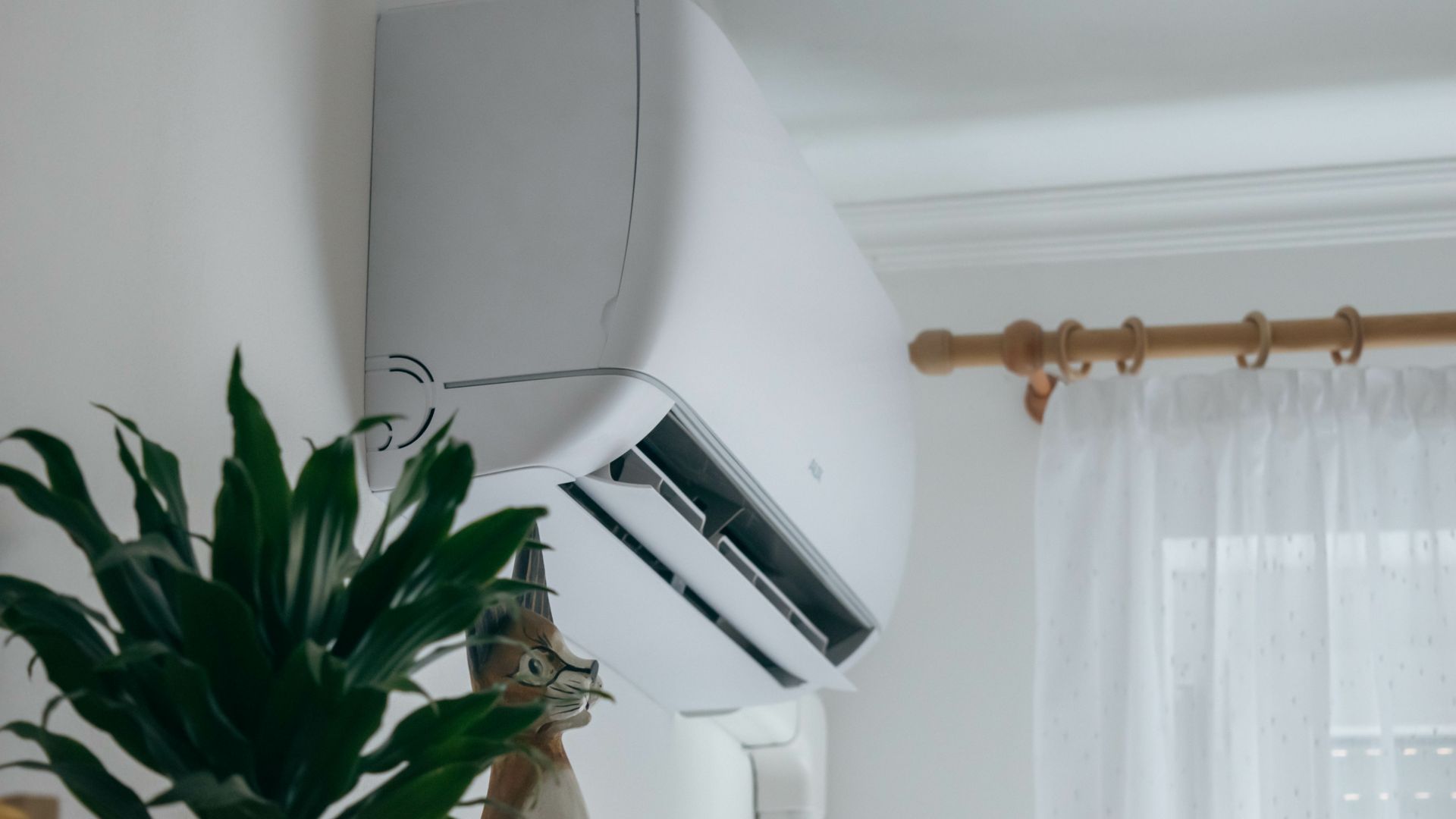 Why Choose Jackson Plumbing, Heating & Cooling?
Guaranteed Service

We warranty all of our work with a 2-year, unconditional warranty to provide peace of mind.

Convenient Service

We are locally owned & operated providing convenient service designed for you.

Fast Service

When you give us a call, we guarantee your problem will be fixed Jackson Fast!